Basic Help and Definitions


Deleting Links
(Click here to return to where you were.)

To delete a link, you must first select a link from the Review All Link Stats page or from the List All Link Codes page.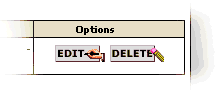 Once your link information appears, use the Delete button in the link information window to delete your link. A pop up window will appear asking you to confirm that you wish to delete the link.